If you would like to get information about the weather on your Glance, you need to go to Glance App Store and add the weather app to your dashboard. Glance uses http://openweathermap.org/ as its data source for weather. The weather service will display the current temperature, barometric pressure, atmospheric conditions, sunrise and sunset times, and many other weather parameters.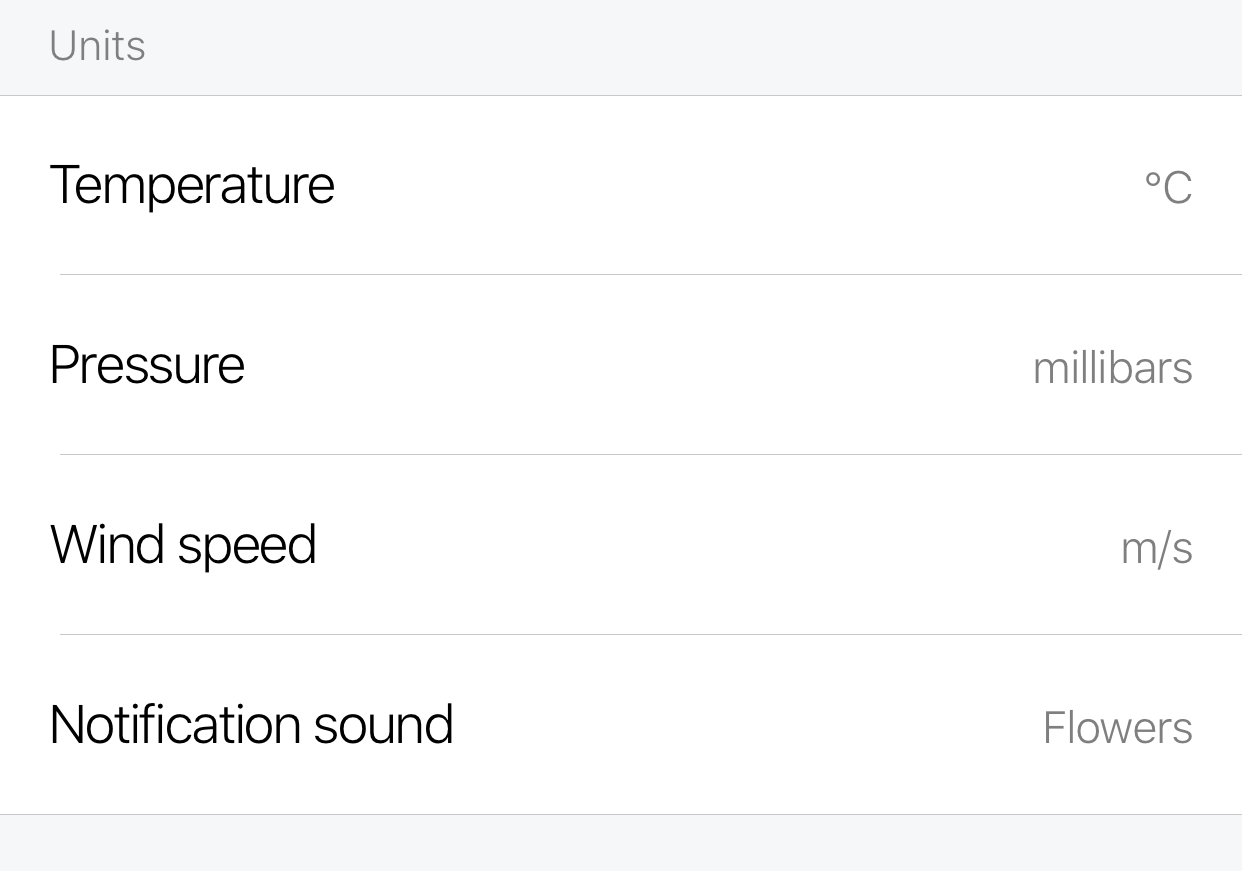 Once you have the weather app on your dashboard, you need to select one of the modes of the Glance clock to display the weather conditions. To get the current weather forecast, simply allow the Glance app to read your location data or select your country and city. Then, you need to select a temperature format: Celsius or Fahrenheit. Later on, we will add an option for selecting a format to display the barometric pressure (hPa, mmHg, or Hg).
Once you have completed the initial settings, you have several options to display the weather on your Glance clock.

1. Weather As a Clock Face (ACF)

If you would like to see the current temperature on your Glance clock face all the time, you can select this option. In this mode, the current temperature is always available at a glance. The temperature value is updated every 15 min, so it's very much online. You can select one of the following options: the current temperature, humidity, barometric pressure, or wind speed.

Another feature called "As Graph" will show you next 12-hour forecast on the clock. It can display a chance of rain or temperature forecast. It is a great way to have a quick overview of today's weather at a glance.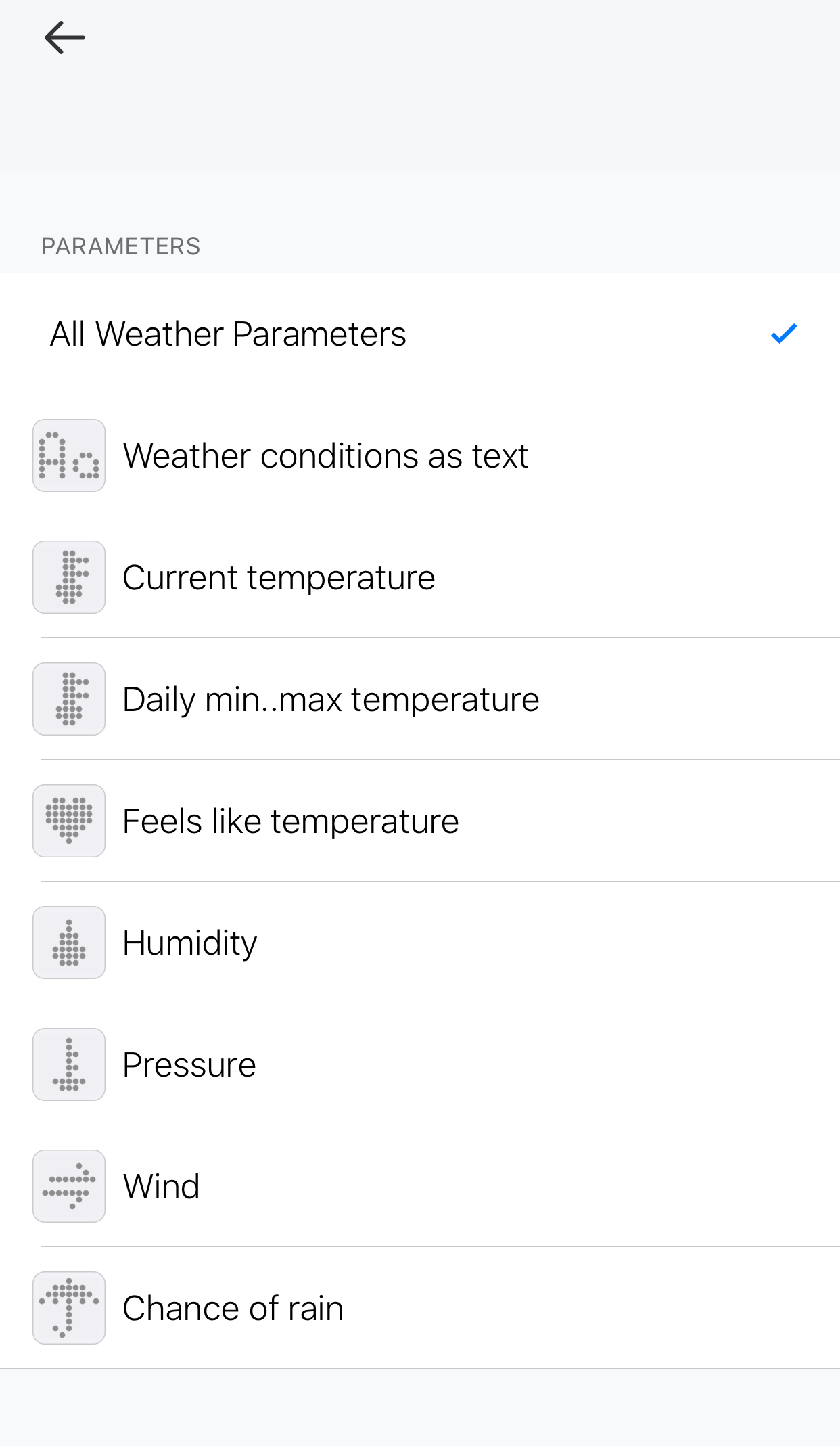 2. Weather Periodically ("Recurring" and "On Time")

If you are interested in knowing more than just the current temperature, you can set weather notifications that will give you information about the current weather and other parameters every 60 minutes or on the selected time. There are different parameters which you can select to display: Weather conditions as text, Current temperature, Daily min..max temperature, Feels like temperature, Humidity, Pressure, Wind, Chance of rain.

The weather conditions are shown by different animations displaying on the Glance clock colored screen. There are animations for sun, rain, clouds, snow, fog, hail, and hurricane conditions. You can see a combination of two animations showing one on the top-side of the screen and another on the bottom part of the screen for conditions like partly cloudy, snow with rain, etc.