How does Glance clock get data?
Glance clock uses Bluetooth low energy (BLE) on your smartphone. Your phone pushes new data to the Glance clock when it is available.The Glance app gets data from the most popular services. Using the mobile app, you pick your favorite services. You add information that you want to see on your Glance clock.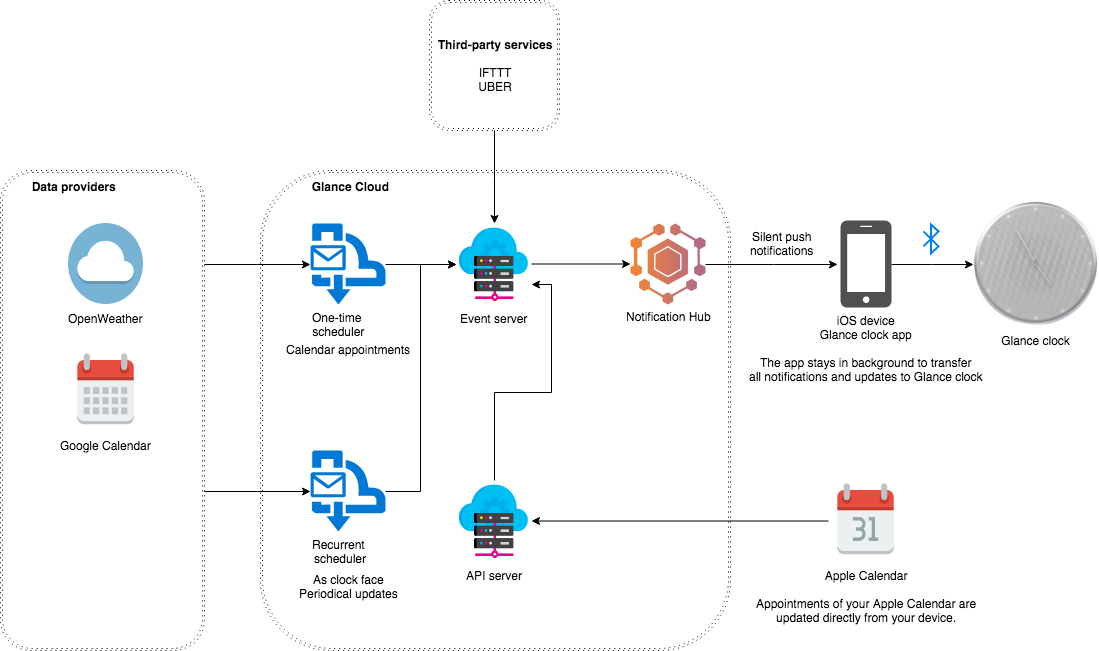 We use Apple's so-called silent push notifications to deliver information to your clock when the app is in the background.